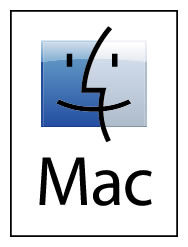 Generally speaking I really like Apple products. It's what I use maybe 99.95% of the time. The reasons are quite numerous. Simply put, they just work without a lot of hassles or problems or crashes. But every once in a while the developers do something really stupid. Like the recent update to iTunes stops allowing the management of your iPhone with iTunes. Stupid! Ignorant! Lame! It's something I've been meaning to write about for a couple of weeks now.
I've never taken an informal poll to see what percentage of iPhone owners actually manage their phones with iTunes but I'm sure it's small, given that most people are using Windows on PCs and possibly not using iTunes. Yet that was a brilliant and too easy way to manage an iPhone. You do backup your phone (storing it on your local computer), manage your apps, sync your calendars and most importantly, your contacts. Pure genius. Well maybe not genius, but it sure was a great method of managing your phone. That is until iTunes 12.7 dropped.
This is a lesson in reading the fine print on an app update. Don't blindly accept it because the developer says you should. Notice things like
The new iTunes focuses on music, movies, TV shows, podcasts, and audiobooks. Apps for iPhone, iPad, and iPod touch are now exclusively available in the new App Store for iOS. And the new App Store makes it easy to get, update, and redownload apps—all without a Mac or PC. https://support.apple.com/en-us/HT208075
Grrrr. C'mon Apple! Oh sure it makes more sense to only support music and movies in iTunes. But don't take away our ability to manage our phones without a replacement app, you morons. Not everyone uses 'the cloud'. And certainly not everyone wants to rely on the inept IOS app store to handle everything. Not to mention the ONLY way a person can grab an older version of any app that will run on an older version of IOS is to first 'get' it in the iTunes store, then download it on your phone, which will give you the option of getting the older app instead of the latest version.
If like me you do utilize iTunes to manage your iPhone on a Mac, and blindly (foolishly?) updated to iTunes 12 without reading the fine print first, I discovered a great post that leads you through the process. Christopher Breen over at Macworld gives us the lowdown on how to revert back to a previous version of iTunes in his article Unhappy with iTunes 12? Here's how to revert to iTunes 11. The process still works in spite of this article having been published in 2014, and it works for any version of iTunes you wish to go back to.
Following his instructions and that in the article he points to on Ars Technica by Jacqui Cheng, I've successfully reverted all the way back to iTunes 11.4 and am quite happy with the whole setup once again.
Who knows how long Apple will allow this to continue so it's best you do this while you still can. Of course one day they'll probably figure out they need to pull the plug completely on their end rather than within a client based app, but until then we can at least continue on managing our phones quite happily as before.