Unlike connecting to a Mac from a PC, this method doesn't use FTP and is much friendlier. [we have screen shots!]

First make sure file and print sharing is turned on in your PC. You do this when running the Network Setup Wizard by answering YES to the question of if you want to turn this option on.
In the Mac you'll need to utilize Samba to make this connection from a Mac to a PC. If I'm not mistaken, Samba comes as part of every version of OS X but might not be running. To prepare your Mac for this endeavor go to System Preferences and click on Sharing.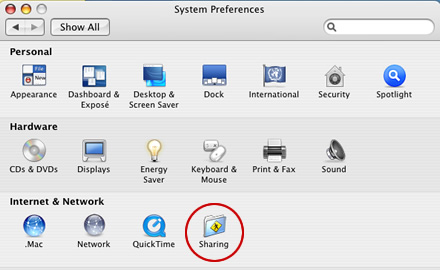 Then make sure Personal File Sharing and Windows Sharing are both enabled in Firewall and Services.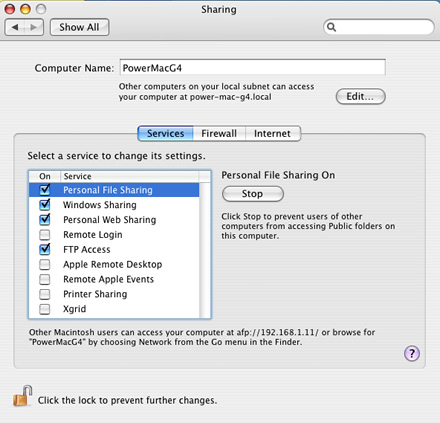 in Finder, go to Connect to Server
enter "smb://" followed by the network IP of the PC followed by "/"
e.g.: smb://192.168.1.12/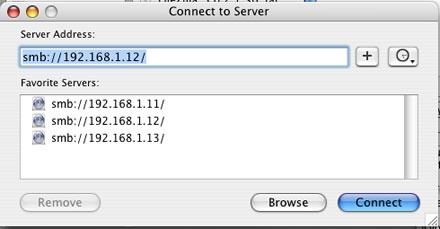 If you're going to do this a lot click the "+" sign next to the window to add this address to your favorites.
Now click Connect. If authentication is required, a window will pop up asking you to select a volume to authenticate to. Select the volume (hard drive) and click Authenticate.
A window opens asking you for your network name (e.g. HOME), the user name on your PC, and the password. Enter these values and click OK.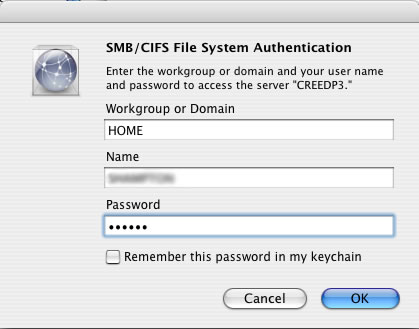 Hmmm… but nothing happens and the authenticate option window comes back asking you to Authenticate Again. This will continue ad-nauseum. Just click OK.
A new Finder window opens and you have successfully logged in to your PC.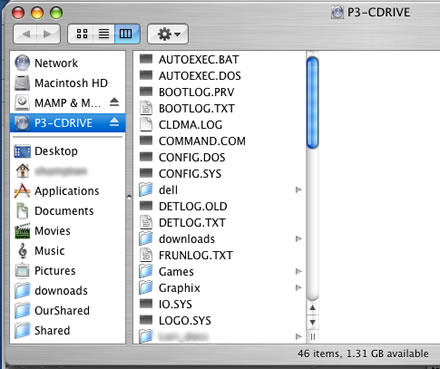 This acts as a normal Finder window allowing you to drag and drop files at will, making this connection a much nicer one to work with than the PC to Mac FTP connection.
Next installment: Hey, My Mac's Asleep!