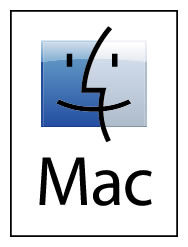 In an attempt to continually guard against malware, Apple continues to add new ways of protecting those who like to live dangerously, from downloading and installing apps that might not be too safe to use. Yet in the process many good apps stop working. Welcome to El Capitan's SIP.
So yeah, I'm usually a late adopter of the latest and greatest OS be it Mac or Windows. I've had many painful lessons over the years of adopting right away only to realize either it was released too soon before all of the bugs were ironed out, or that other software I rely on hasn't quite made the transition yet to being able to run on the updated OS. Anyway that's why today I'm discussing Mac OS 10.11.x a.k.a El Capitan because that's what I'm running.
After updating to EC, I noticed some of my relied upon utilities stopped working. In particular to Preference Pane add-ons, TCPBlock which unfortunately is no longer in development, and GlimmerBlocker. So I naturally assumed they were not compatible with EC and I'd have to find alternatives when I had the time.
I can't recall now what I was troubleshooting that made me run across several articles about SIP (System Integrity Protection). But I quickly learned that this was the reason I not only couldn't gain access to root in the terminal, but that some software wouldn't work any longer. At the time I needed root access so there was simply no way to avoid disabling SIP. You can do a quick search on how to do this and find a number of sites that explain it very well. Or just head on over to this article on OSXDaily to get the scoop on what you need to do. Of course make yourself familiar with all the safety precautions you'll be overriding by doing this.
Anyway, after I had accomplished the task I then realized my trusted companions TCPBlock and GlimmerBlocker both are happily working once again. YAY!
If you've noticed this same problem of your apps no longer running and haven't run into SIP yet you might just want to give this a shot.